Tribute Giving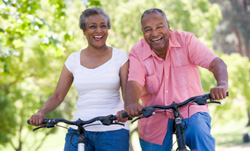 Making a gift in honor or memory of a special person or event is a thoughtful way to recognize a memorable occasion or an individual's life and accomplishments. The added bonus is that your gift will improve the lives of others for years to come.
Gifts can be made in honor of a specific person, significant occasion or to celebrate the life of a loved one.
Memorial gifts are a beautiful way to pay special tribute to someone who has passed away.
Visit our online donation form.
Add your gift amount, designation, contact information and payment details.
Add the tribute. At the bottom of the form, enter the name of the person you are honoring. Please also provide the name and address of the individual or family member that you would like us to notify of your gift. No mention of the dollar amount of the gift will be made with acknowledgement.
For more information about making a tribute gift, please contact the Foundation office at (206) 583-6083.